PICTO_24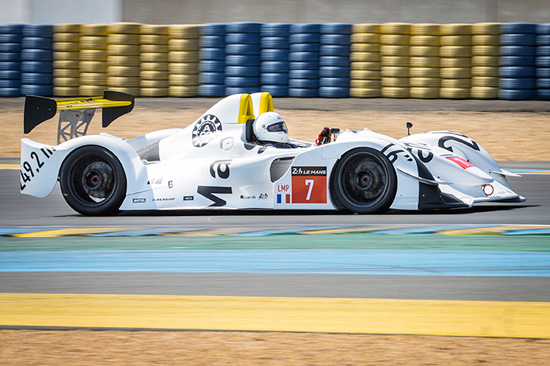 partnership
L'Automobile Club de l'Ouest (ACO), the largest automotive group in France and famous for being the organising entity behind the annual Le Mans 24 Hours race, asked our 4th year Graphic Design Art Direction students to redesign the visual identity for the cars used at Proto Pescarolo racing school « Le Mans Driver ».
A partneship between two schools
Mentored by their teacher and Art Director Yorgo Tloupas and assisted by Alexis Tsé, students were divided into small teams and came up with 12 different design proposals in line with the complex design brief. For company managing director Frédéric Lénart, « the aim was not to simply add a coat of paint but to take a more dynamic approach in order to bring a modern look and feel to the brand, while retaining the core values and brand essence of ACO and 24 Hours Le Mans ». This partnership enabled our students to work on original design solutions within a very distinctive professional field. The company's design jury selected Juliette André, Mégane Barile and Cosme Ghizzo's design proposal, which was based around the forms and lines of the car's bodywork whilst also incorporating ergonomic aspects and aerodynamic elements. The concept was considered to be a pertinent and audacious design concept totally in keeping with the spirit of the brand.
Crédit photographique : Alexis Toureau